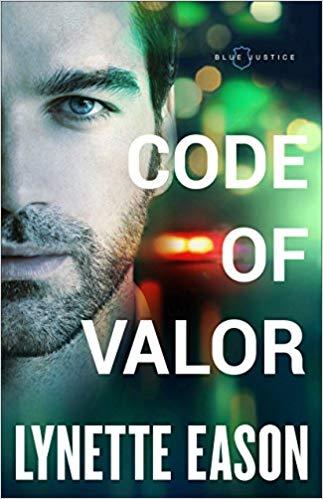 Lynette Eason's current book, Code of Valor, is the third book of her "Blue Justice Series" following Oath of Honor and Called to Protect. This series revolves around the St. John family and once you meet them I guarantee you will love them.
Back Cover:
SHE'S LIVING PROOF THAT WHAT YOU DON'T KNOW
COULD KILL YOU.
What Detective Brady St. John really needs is a relaxing vacation. Unfortunately, just as the sun is setting on his second day at a friend's cabin on Lake Henley, he hears a scream and races to rescue a woman from her would-be killer. When the killer escapes only to return to finish the job, Brady vows to utilize all of his many resources to keep her safe--and catch those who would see her dead.
Financial crimes investigator Emily Chastain doesn't trust many people. And even though she's trying to cooperate with the detective who saved her life, there are some things she doesn't know--and some things you just don't share with a stranger. Little does she suspect that what she doesn't know just might get them both killed.
My Thoughts:
Ms. Eason is a master at creating multifaceted believable characters and fast-paced page-turning suspenseful novels. It saddens me when an author speeds up the ending of the story (maybe due to meeting a deadline) but that is never an issue with Ms. Eason as she always gives the reader the whole story and never shortchanges the reader by ending the story too quickly.
If you love fast-paced suspenseful novels you'll love Code of Valor. The characters draw you in from the beginning and do not let you go until the very end of the story. I would highly recommend this book.
On a 5-Star Scale = 5 Stars!!!!!
I would like to thank Revell Books, a division of Baker Publishing Group for my copy of Code of Valor.
I received my copy for free but I was not required to write a positive review. The opinions I have expressed are my own. I am disclosing this in accordance with the Federal Trade Commission's 16 CFR. Part 255.
Smiles & Blessings,